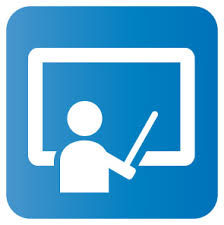 Abstracts Presentations / Resúmenes de ponencias Pre-congress of the Spanish Resuscitation Council
Pre-congress of the Spanish Resuscitation Council
ERC Congress. Resuscitation 2014. Bilbao 15-17 mayo
Resúmenes Ponencias.Mesas Redondas
Abstracts Presentations. Round Tables

Estado actual de la Resucitacion en España.
Current condition of resuscitation in Spain
La parada cardiaca en las calles espanolas .que esta sucediendo realmente en 2013?


Cardiac arrest in the Spanish street. What is really happening in 2013?


Dr. Fernando Rosell (Almeria)
Desfibrilacion precoz efectiva. La experiencia en Euskadi


Effective early defibrillation. Experience in Euskadi


Dr. Karlos Ibarguren (Bilbao)
Nuevos dispositivos de ayuda a la RCP. .Son realmente utiles?


New devices for CPR assitance. Are they really helpful?


Dr. Francesc Carmona (Barcelona)
Excelencia actualizada en el manejo integral del paciente coronario agudo


Acute Coronary Disease; excellence in overall management


Dr. Higinio Martin (Galdacano)
Los Profesionales Sanitarios en los Servicios de Emergencias.
Healthcare prividers in the Emergency Systems
Ambulancias de Soporte Vital Basico: Papel del Tecnico de Emergencias Sanitarias


Basic Life Support Ambulances: role of the Emergency Medicine Technician


D. Raul Artiguez. Tecnico Emergencias Sanitarias Emergency Medicine Technician (Miranda de Ebro)
Capacidades y competencias de la enfermeria durante la RCP extrahospitalaria


Competency and skills of nurses in out-of-hospital CPR


Dña. Alicia Alonso. Enfermera Nurse (Galdacano)
Que podemos mejorar en los Servicios 112 ,¿Donde buscar la Calidad?


What can we improve in the 112 Services. Where should we look for quality?


Dr. Ervigio Corral (Madrid)